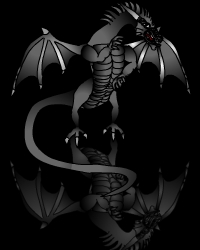 News
~~~~~~~ FieryMUD News ~~~~~~~
Jan 25, 2023
--The roads west of Anlun Vale have begun to reopen!
The western coastal road through the Ulgran Pine Barrens is now
passable for travel again.
But be careful, in addition to the normal forest critters, some
dangerous swamp trolls have been spotted in the area.
Urchet Pass has been cleared as well. The roads beyond are still
under construction
--Daedela

Beyond the Pine Barrens looms Nukreth Spire. A pack of gnolls claim the spire as their home and have been launching raids throughout the southern continent.
Jan 19, 2023
-- Void times have been greatly increased. Should be 10 mins
to void, and 5 to disconnect now.
-- Several other minor bug fixes in this build, mainly display related
Jan 09, 2023
-- Added equipment all command (eq all)
-- New build, lot of bug fixes
smoke fixed
item update fixed
tons of back-end fixes
-- Please let us know if you see anything that don't look right
-Chinok
Dec 26, 2022
-- The Bloody Red Cross has begun providing services to assist
unfortunate adventurers who have met their untimely demise.
They operate out of the basement of Bigby's Magic Shop.
-- updates to the website, check it out, comments are appreciated.
race updates are also coming, just felt more important to get
the new updates live.

Dec 18, 2022
-- The Town of Mielikki has built a new City Hall. The Illusionist's
Guild has moved slightly to make room for it. The Mayor has taken
up residence in his swanky new office.
Good luck getting in to see him though...

Dec 17, 2022
--Santiago has come into possession of a mysterious new mace. Clerics
and priests might find it worthwhile to bring it to the Holy Templar
Magistrate in Mielikki.
-- New challenges have been added to the thief and assassin subclass
quests to make them a little spicier. But don't worry - if you fail
you can always try again.
Daedela

Dec 11 2022
-- Several minor display bug fixes implemeted.
-- ** HUGE UPGRADE ** -- target matching. What this means is:
if there is an astronomically large demon in the room, and
you type kill ast -- it will attack that demon.
*BUT BE WARRNED* if there is also a astral guard in the room
as well, you will attack whichever is 'first in the room'
With great power, comes great responsibility!

Dec 06-2022
-- RTM is now done. You are back to living with death, and
no restore command. Appreciate your help with testing.
-- Fiery is running on fancy updated code now. New fancy
features comming soon!
Nov 22-2022
-- Be aware -- coming VERY SOON -- RTM (Ratical Test Mode)
We have a code version update to test. so RTM is-- we take a
backup of current MUD. We upload the new code, test for 48+
hours. When we're done, we restore, and everything goes back
to that point. So anything you ever wanted to try, but were
scared, that would be the time!!
NOTE:: You will see a RATICAL TEST MODE banner when you log in--
if you don't -- it's not in radical test mode yet!
Nov 10 2020
-- New elemental wand weapons are selling at the magic shops across
Ethilien. The wands kick off four 90-level game-wide upgrade
quests! The master crafters are a whole host of familiar faces.

These are similar to the armor quests given by guild masters and use
a variety of the armor gems and additional tasks and components.
Unlike the armor quests though, the wands themselves are the base
components for all future steps, so don't lose them!
Oct 27 2022
-- New build -- BIG increase in Movement points for pets. -- enjoy
--Chinok
Oct 14 2022
-- New build -- couple updates
-- You can now pick up items that are up to 15 levels above your current
level, but you still can't use them.
-- Slight increase in gem drop rates for armor quests.
-- Elf is now a playable class!!
Jun 29 2022
-- Someone asked me a question that peaked my currisoty, So here it is
Who are the richest players in fiery? find out now.
https://www.fierymud.org/money
Only current as of June 29, and won't update, I just thought it was
a fun question to answer.
--Chinok
May 29 2022
-- New Build, updates for The Ethilien Training Academy.
-- The previously mentioned Ethilien Training Academy is now available.
you should test it out.
Mar 09 2022
-- NEW BUILD, dragonborns are back, test away.
Feb 22 2022
-- NEW BUILD 501
-- spells Simulacrum and Phantasm have been fixed.
-- Illusionists have had a slight XP adjustment, to align with other races.
-- Illusory wall spell is now in-game (help to be updated soon)

Feb 9 2022
-- Blur quest is now in game!!!
good luck finding it (or check the help blur command)
--Chinok

Feb 4 2022
-- Hellfire and Brimstone is now an in-game quest. For a hint on where to
start this quest, check the help entry.

Jan 30 2022
-- Fiery has been moved to a new server, DNS change should sync in less
than 2 hours, but on the odd case it don't just use
servername: www.fierymud.org -- instead of fierymud.org for today

Jan 16 2022
-- Monks -- I have good news and bad news.
-- GOOD -- the amount of XP monks need to level has been reduced!
-- BAD --- The bug that prevented the !monk tag from working has been
fixed, meaning LOTS of equipment is now !monk. Existing
equipment will keep the existing restrictions.
-- A few other classes also had XP amounts adjusted slightly.
--Chinok

Jan 11 2022
-- Charm person is now an in-game quest.
Some dedicate their whole lives to charming and entertaining others.
Some are even willing to share their knowledge with others - for a
price. Certain new secrets are available in entertaining houses
of ill-repute.

Jan 10 2022
-- It was brought up that the labels when rolling a character were
slightly ambiguous. As such, the labels have been updated slightly.
In-order: Fantastic, Very Good, Good, fair, bad are the new labels.
Very good replaces pretty good, and Good replaces Not bad.
You will notice these new labels in your score display as well.
-Chinok

Jan 04 2022
-- The Jewlers and Pawn brokers in the world of fiery have found a new
source for gems. There must be some congestion in the supply chain,
as the gems available vary greatly. Make sure you check often for
those phase armor gems.

Dec 28 2021
-- TWO new BIG in-game quests added
-- Not even the greatest masters of Necromancy can teach Shift Corpse.
But they probably have a pretty good idea where to start.
-- Strange creatures are assisting the forces of the undead. A determined
Necromancer may be able to learn some secrets about bolstering their
risen forces. Degeneration quest is now in-game!

Dec 24 2021
-- Talk to a god to get your christmas present,
if you havent already.

Dec 16 2021
-- the BIG changes mentioned below might take a bit longer

Dec 14 2021
--Big changes have come to Fiery.
--First, the tribes of Fiery Island have claimed new names.
Room names and descriptions have changed to affirm
their choices.
--Second, armor and weapon restrictions have been changed across the game!
This is a BIG change. More info can be found on
the temple bulletin board in Mielliki.
--Third, Seers far and wide know of the oracular talents of shamans.
Many come to the north to study with one in particular who is
capable of teaching that all-seeing divination spell, Wizard Eye

Dec 07 2021
-- Really need to update this more often.We have been working!
-- Ice-Shards, Flood, Wall of ice, and Waterform spells are
now in-game quests. Check the help entry for hints on where
to look for those quest-masters.
-- MASSIVE help-file update. Every area now has a help file entry
-- try help area_Ethiliel or help area_Doom for some good examples
Mar 19 2021
-- spells Supernova, Group Armor, Meteorswarm, Banish, and
word of Command have all been added as in-game quests!

Mar 18 2021
-- Pets have finally been updated!!
Pets will now rent with you.
They will breath heavy, to let you know they are tired.
You have a new toggle, that determines if pets assist.
Call command will bring your pet to you from anywhere.
-- There is a new type of item now available!
Some might call it 'a hover slot' but it's a new type of
equipment that will begin showing up soon. A good example would
be, a light that follows you, and hovers above your shoulder.
-- Basic windows telnet now works.
-- Pet stores now have offset colors, to make it easier to see. This
is a work in progress, and will eventually be added to all stores.
Enjoy!
--Chinok

Mar 16 2021
-- A set of ancient ruins has been uncovered in South Caelia!
Witches from all across the world have flocked to them to
unlock their mysteries. If you're level 30-60, you should seek
them out!
-- The doctor is in! A new medical professional has been given a
post, offering to teach some advanced knowledge in
healing the masses. (group heal) if you're ready!

Mar 8 2021
-- there have been a lot of unmentioned fixes in the background,
including a new build for a bug-fix Feb-23
-- relocate quest has been updated several ways (and more)
-1 bug fixes for one of the returnd items
-2 status command should now work. If you can't remember where you
are in the quest, you can say status, and get an update.
-3 This status command is being added to every quest in the game!!
-4 As we are updating every quest in the game, we are updating and
simplifying where applipicable.
-5 We are adding new quests, as well to handle quests that can only be
done via IMM right now. think IceWall, Flood, etc. watch the news
to see when they are available for you to die trying them.